春木屋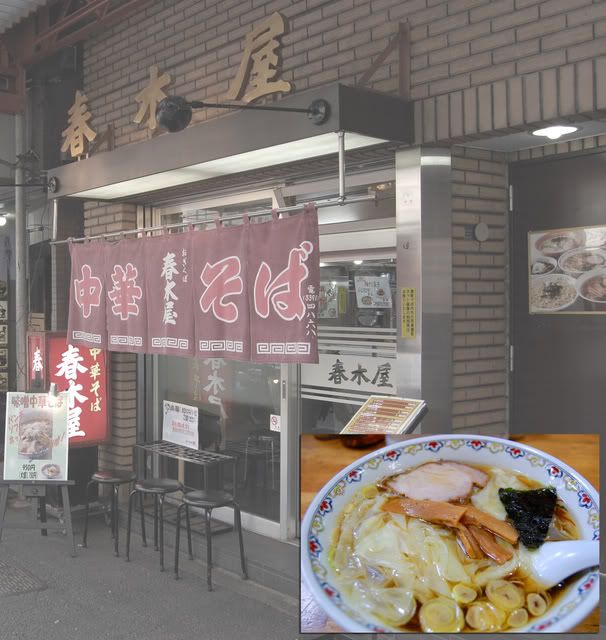 Harukiya
in
Ogikubo
. Thats where I live! Well not in the store but near. Ogikubo is the birthplace of Tokyo style ramen, and
Harukiya
is the place to go. I tucked in to some
wantanmen
, ramen with won tons. Great broth, really strong.
A bit pricey though. The
wantanmen
came to a cool 1200 yen. Go for the standard, which is more like 800 or so. The broth is what you came for anyways. Savor it, and now you can say you've been eaten at the birthplace of Tokyo ramen.

North side of the station, about half a block on Ome Kaido.

Shop info here