青葉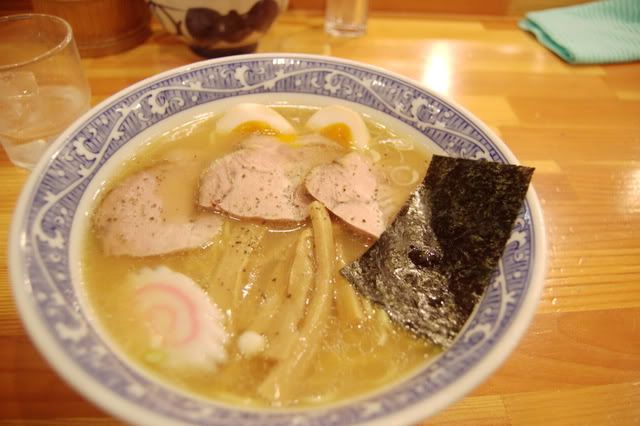 東京都中野区中野5-58-1
5-58-1 Nakano, Nakano-ku, Tokyo
From Nakano station, walk north through the shopping arcade. It's a couple minutes walk and down an alley on the right.
Fresh Leaves, that's what
青葉
translates to. I'm gonna skip on trying to figure that one out. Tokyo, actually the whole Kanto area of Japan is significantly devoid of fresh leaves, or any form of plant matter for that... matter.
Let's ask a random stranger if the ramen is good.
Baby says, "この ラーメン は シズニトバンスニップスナップサン ですよ!"
This ramen is the
SHIZNIT-O-BAM SNIP SNAP SAM
! (can I translate that into Japanese? I need to rent Half Baked...)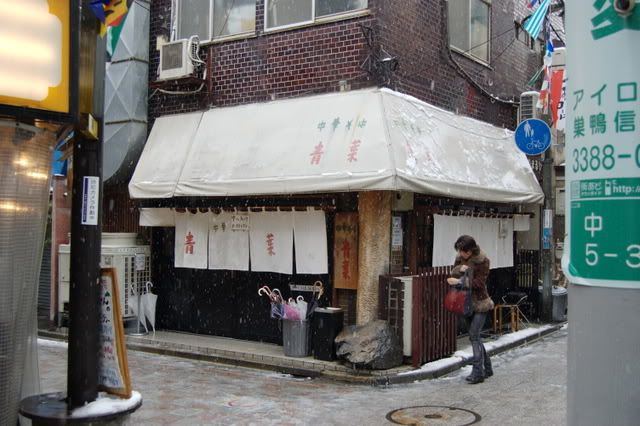 Big pieces of ham
-like pork. It's like Christmas dinner. The pork is definitely the highlight of this one. Go for the extra pork option and enjoy.

Shop info here